Hello and welcome to CXG Invest, the home property investment.Robin Pilley - Property Investment Expert I am Robin Pilley, the founder of CXG. The primary aim of my company is to provide property investors with a dynamic but secure route into the exciting world of buy-to-let investment.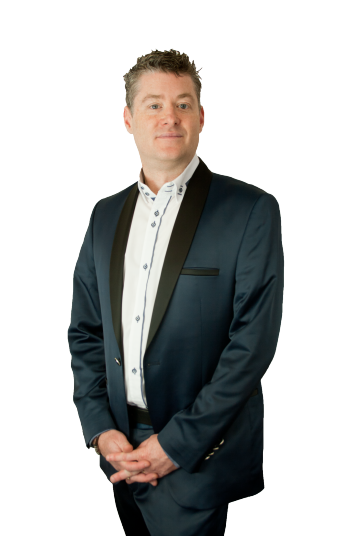 But before you explore all the options on offer that are available to you via this site, let me tell you a little bit about myself. After all, you would not set out on any journey without knowing something about your companions would you?
My early career was as an insurance underwriter working in London's West End. I knew after some years that this was not enough for me, so I left my secure job and decided to see the world. Whilst on my travels I had witnessed the growth of consumer technology and so when I returned in 1995 I opened the first of four retail outlets in Suffolk selling technology based products.
After eight years it became clear to me that high street retailing was changing, but not for the better! It was time to move on. Looking for another opportunity, I began to investigate the buy-to-let property market which was at that time being talked about as an exciting opportunity for not just the wealthy but for everyone. I quickly discovered that there was a gap in the market.
What I found was that many investors were keen to enter the marketplace but what they wanted was a fully managed service. My mortgage advisors too had clients who were keen to invest but wanted a hassle-free experience. And so CXG was born.
By sourcing properties initially for around 100K and then putting in place a full management package I was able to achieve returns of up to 15% for my investors. And of course they loved it! CXG grew rapidly and by 2010 we had over 100 properties sold to investors and under our management. Since then we have more than doubled in size and our aim is to become the primary investment sourcing company in the UK.
I do not apologise for being proud of my achievement with CXG. After all, when you invest your hard-earned money you want know that you are investing with a successful company run by successful people. I have worked hard to get CXG to where it is today.
And what an exciting journey it's been! Along the way I've met the Prime Minister David Cameron, the Chancellor George Osborne and Home Secretary Theresa May. I've been thrilled and delighted to receive, on behalf of CXG, no less than 12 industry awards in the last 5 years including The Best Customer Award from Landlords and Lettings, Gold, Silver and Bronze awards from The Times and Suffolk Business of the Year from the Chamber of Commerce. And just recently we have added Letting Agent of the Year Award 2014/15 from the Landlords and Lettings organisation.
I write a business column for our local newspaper and am very pleased to have recently published a short book based on the life of David Gold, co-Chairman of West Ham United, one of my heroes. I also enjoy speaking and advising at property investment shows around the country.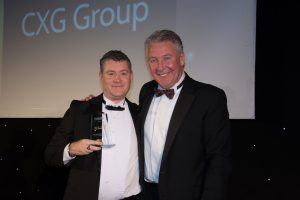 But my journey is far from over. I am determined to establish CXG at the very top of our industry. I still have goals to achieve and I am now busy establishing working partnerships with major property companies and developers around the country. These partnerships will enable CXG to offer fantastic off-market opportunities to our clients with the guarantee of genuine discounts and maximum returns on their investment. And of course, we continue to offer and refine our management services to make your property investment trouble-free. Join me now and let me show you how to make a serious income from investment in property. I've worked hard for myself, for CXG, and I will be working hard for you too so that working together we can attain your investment goals.
I look forward to meeting you soon,
Robin Pilley