A House of Multiple Occupation (HMO) or 'multi-let' is a rental property in which 3 or more tenants share amenities (toilet, bathroom or kitchen facilities).
If your property is deemed as a 'large HMO' then you will require a license in accordance with the Housing Act 2004. A property is viewed as a large HMO if it is at least 3 storeys high and there are 5 or more tenants who are sharing toilet, bathroom and kitchen facilities with each other. All HMOs, whether large or not must still comply with building regulations.
In today's market many younger people are finding it increasingly difficult to make the step onto the property ladder, with ever increasing deposits needed and the banks being stricter on lending. As a result of this the demand for renting single rooms is on the rise, so letting a property as an HMO rather than to a single tenant/family will help to meet this demand.
Another market which an HMO property is perfect for is university students. Typically students will spend their first year in halls of residence, but then for their 2nd, 3rd & possibly 4th years they may want to share a house with their friends. HMOs provide the perfect solution to this, the students get to live together whilst you as landlords are getting rent per room, rather than a figure per property. If you feel an HMO aimed at the student market is for you then you should consider locations in close proximity to large university campuses.
Our experienced team is ready to guide you through the rules and regulations that apply to the planning, renovation and ongoing management and maintenance of your HMO property.
So why are HMOs so appealing to investors?
Increased rental income over traditional buy to lets
It is a growing sector with demand for single rooms rising dramatically
There is reduced risk from non-payment – even if 1 tenant is late with their payment one month, you are still receiving rent from the others. Whereas if a family are late paying in a traditional let then you receive nothing
Perfect opportunity to make a foray into the student accommodation investment market
So how do I get into the HMO investment property market?
The team at CXG Invest are ready to discuss your individual needs.
We have a range of HMO property investment opportunities to discuss with you, and if you have a specific location in mind we'll work with our developers to source you the best property for your requirements.
Make 2015 the time you begin investing in HMOs in the UK. For free helpful HMO news, please view our blog articles or sign up to our email newsletter.
Contact us today by phone – 01440 784159, email – invest@cxggroup.co.uk or by registering your interest below, to see how we can find you your perfect new HMO investment property.
Opportunities in this area
---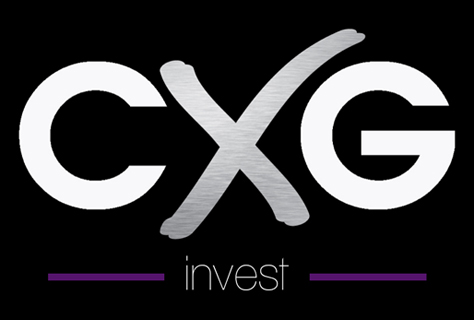 Haverhill | HMO PropertyCXG Investment logo
Asking price is £200,000 – 5 Rooms (when fully occupied £400 PW rent) £20,800 PA – Tenants pay electric and gas – Landlord pays water & Council Tax (any other required legislation works are also down to the owner)