CXG Invest is an award-winning agency offering a transparent and trustworthy service across the entire lifecycle of a landlord's relationship with an investment property.
There are many things that someone should take into consideration when investing in property and becoming a landlord, but founder of CXG, Robin Pilley, recommends these 10 tips are the most vital for any experienced or novice landlord to think about.
Top 10 Tips to consider:
Buy for cash flow.
Invest for the long term.
Be realistic about maintenance costs.
Negotiate a discount.
Research the location.
Look for a property you can add value to.
Remember, you are creating a business.
Have a passion for what you are doing.
Put a value on your time – can you outsource to someone?
Choose CXG!
Robin Pilley our founder, regularly gives free seminars all over the country talking about how to find a great investment and educating you in the unique strategies he has learned along the way, and his own personal experience in managing investment properties. Following the success of Robin's seminars, including the ExCel Show, he is now regarded as a property sector expert and is invited to speak at several shows around the UK, explaining some of the unique strategies that have contributed to his personal and his business success. He is also a Broker for Shawbrook Bank and delivers one day courses to company employees to help them understand social housing issues and legislation.
These seminars include a range of issues:
An Introduction to CXG Invest
Investing in the North West
Landlord Advice
New build developments/Student Lets/HMOs
Discounted Properties
Refurbishment/Adding value
Building Client Portfolios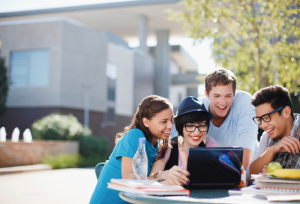 Robin believes it is critical to achieve high cash flowing properties in the present climate. It is crucial to reach your financial objectives and Robin therefore believes this seminar should be of interest to both experienced and fledgling property investors.
These really are seminars no serious investor will want to miss!
If you would like to book a place on one of these free seminars or come and see us for a free, no obligation, consultation, please do not hesitate to contact us.