Liverpool offers a range of opportunities for potential investors. Known as a rich, energetic and exciting place to live and work, thanks to the visionary redevelopment programmes initiated in the 1990s.
The city is a designated UNESCO World Heritage Site and is known worldwide as the birthplace of The Beatles and home to two Premiership football clubs. Not forgetting the world-famous Albert Dock – home to numerous visitor attractions including the Beatles Story, Merseyside Maritime Museum and Tate Liverpool.
Like most cities there's low and high end investment opportunities available.
The ECHO recently reported that Liverpool has some of the cheapest house prices in the country. According to the Office of National Statistics, in 2013, 21 places in England and Wales had average house prices of £50,000 or less – and three of those areas were in Liverpool. So this make it a great city for those looking for a low capital investment.
And, in more salubrious areas within the centre of Liverpool, waterfront properties are particularly sought-after. Properties with river views, easy access to cultural and recreational amenities are in hot demand. Buyers can expect to see some excellent investment opportunities in maritime warehouses and dockland buildings that have been converted into must-have apartments and penthouses.
Liverpool has experienced some of the country's biggest house price rises over the past 12 months; and buy-to-let news is good too with rental yields averaging around 6.5%.
So why is Liverpool special?
It's a popular location that attracts interest and footfall from all over the world, in 2014 there were 57.6m visitors to the Liverpool City Region
The region's visitor economy is thriving with a worth of £3.6bn, with 48,600 jobs supported
Home to approximately 45,000 students, making it an ideal city for buy-to-let investment opportunities
Excellent transport links and easy international access thanks to Liverpool John Lennon Airport
Liverpool is placed fifth of all UK towns or cities visited by overseas and domestic visitors
The £1bn Liverpool One shopping centre recorded a footfall of more than 27m people in 2014 – this is 4% up on 2013
So how do I get into the investment property Liverpool market?
The team at CXG Invest are ready to discuss your individual needs.
We have a range of investment property opportunities in Liverpool to discuss with you, and if you have a specific location in mind we'll work with our developers to source you the best property for your requirements.
Contact us today to see how we can find you the perfect investment property in Liverpool.
Opportunities in this area
---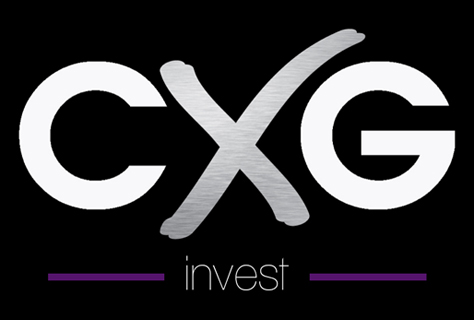 Haverhill | HMO PropertyCXG Investment logo
Asking price is £200,000 – 5 Rooms (when fully occupied £400 PW rent) £20,800 PA – Tenants pay electric and gas – Landlord pays water & Council Tax (any other required legislation works are also down to the owner)